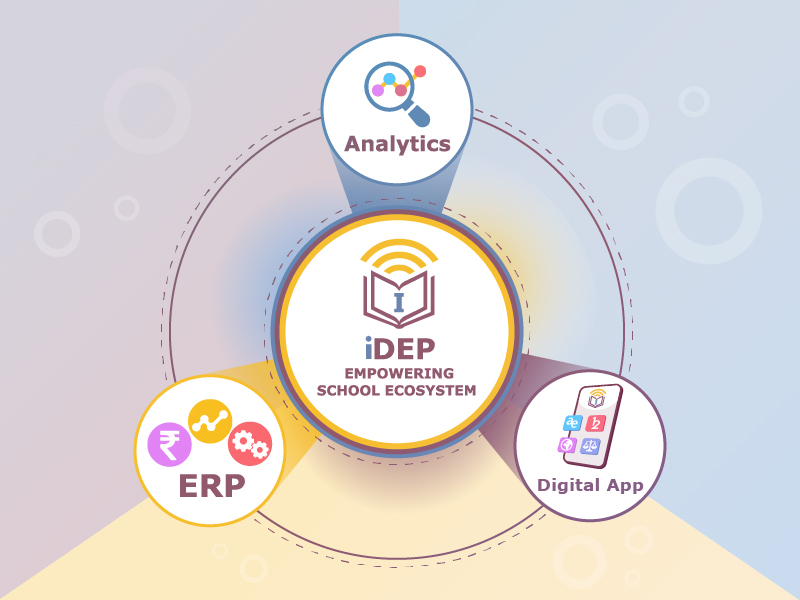 iDEP (integrated Digital Education Platform)
EMPOWERING SCHOOL ECOSYSTEM
IDEP, a GurujiWorld's technology-based initiative, helps run schools in an online or a hybrid mode (online/offline). IDEP helps schools, teachers, students and parents towards a common goal: Technology-based Quality Education.
iDEP will upgrade your school instantly and get it ready for the futuristic way of education.
To know more write to us on: [email protected]
GKlass app is an easy and user-friendly digital e-learning product for students and teachers to compete in today's digital world.
This app covers the entire breadth of schooling curriculum, from pre-primary to standard X. With the use of GKlass app we are transforming conventional learning with technology based 'multi-modal learning' approach.
To know more write to us on: [email protected]
GEMS ERP is a comprehensive on-cloud school management solution that allows you to automate all school processes, such as admission, fee collection, attendance, student management, homework & assignments, and more from one place.
School ERP software helps to automate the process of various processes required to manage a school efficiently for the staff and students.
To know more please write to us on: [email protected]